I run into this a lot when I travel, or live in different parts of the world for a little bit. Example, my search results are showing up as BE while I am in Thailand. And as of Sep 22 2023, it looks like Google changed the way you modify this. So this is an update to what I previously posted November of 2022:
Same issue, slightly different way to fix it. Caveats, you will need to be logged into a Google account to fix. And protip, set your homepage to ncr, as that will not give you a region lock either: https://www.google.com/ncr
Click on Settings then Search settings in the bottom left: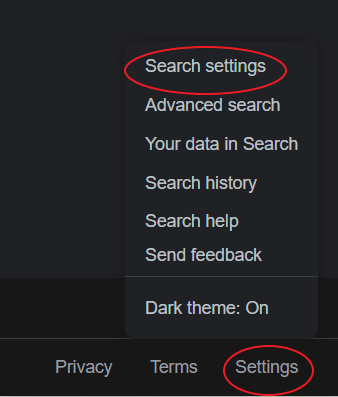 Select other settings on the left, and then Language & region

Then select results region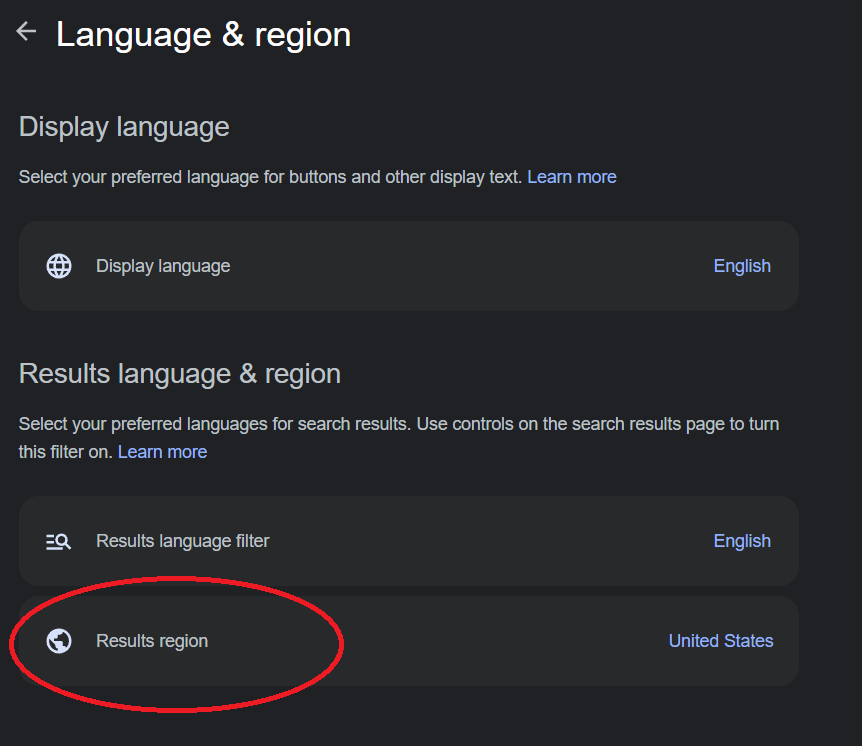 Then search for and select your region and click on confirm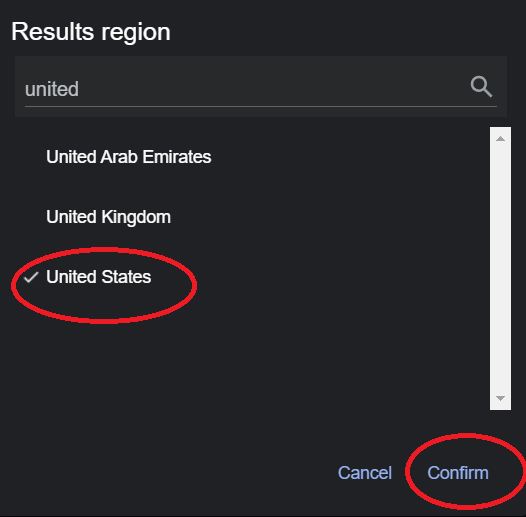 Then you are good to go. Enioy your search results.